We look forward to sharing the Camp Foster experience with your child. The staff at Camp Foster guarantees that your child will be exposed to our core values of respect, responsibility, caring, honesty, and fairness. While also providing a summer experience that is filled with memories that will last a lifetime. We are excited to partner with you in the effort to raise a strong child with a solid values structure, great friends, and a positive self-image.
The information below is to help prepare yourself and your camper for the Camp Foster experience. Please review all information and if you have any questions please feel free to contact us at any time. Thank you for trusting your child to us!
Camp presents a tremendous opportunity for children to widen horizons, make new and lasting friends, and discover new strengths. At the heart of camp is our mission of "building healthy spirit, mind, and body for all." We live out this mission through our values. United by our mission and values, our caring and nurturing camp staff will support your child in developing:
Self-Respect and Self-Confidence
Independence and Responsibility
Friendship and Social Skills
Teamwork and Community Living Skills
Problem Solving Skills
Affinity for Nature
Financial Assistance is provided to individuals, kids, and families on a need basis and allows access to all programs, activities, and facilities at the YMCA. If we can serve you or your family in this way, please fill out the online Financial Assistance Application.
What My Child Can Expect At Camp
Camp Foster YMCA is a 100+ year old program that allows kids to be kids! Camp is a place where children learn to canoe and sail, swim, ride horses, make friends, rifelry, and archery, explore the great outdoors, and create art. However, camp is so much more than that! Camp Foster is a place where campers and counselors alike learn side by side, get out of their comfort zone, and build a respectful and caring community where each person can be themselves. It is this sense of being part of something that translates to loyalty and pride to both counselors and campers since 1912.
Our program is designed to encourage campers to take healthy, safe risks that push them both mentally and physically with the guidance of our skilled counselors. This helps each child gain confidence, grit, and learn to work as a team. Our program incorporates the natural surroundings and requires a positive attitude, age-appropriate independence, and team work.
Check out our daily schedules and activities offered:
Safety is always our top priority at camp. You can rest assured that your child will receive the best care and attention possible. Here is some of the ways we keep your child safe at camp:
We are accredited by the American Camp Association, meaning that we meet or exceed more than 300 standards for healthy, safety, and program quality.
Excellent camp counselor to camper ratios – one counselor for every six campers.
All summer staff and camp counselors members must complete a rigorous application process that includes:

Reference checks
Criminal Background Checks
Sex Offender List Checks

All summer staff and camp counselors participate in an extensive 10 day training to ensure that they serve as a positive, responsible, and caring role model for your child.
We have an on-site health coordinator and camp nurse to provide ongoing care for campers. Camp Foster is located 10 minutes away from Lakes Regional Hospital.
All lifeguards are American Red Cross certified and do ongoing training throughout the summer months.
All of our area coordinators are CPR/AED/1st Aid Trained.
Registration is on a first come, first served basis. There is a $100 deposit to hold each overnight camp and day camp session. Sessions will fill fast.
To learn more about sessions and their availability please click on the program you are interested in: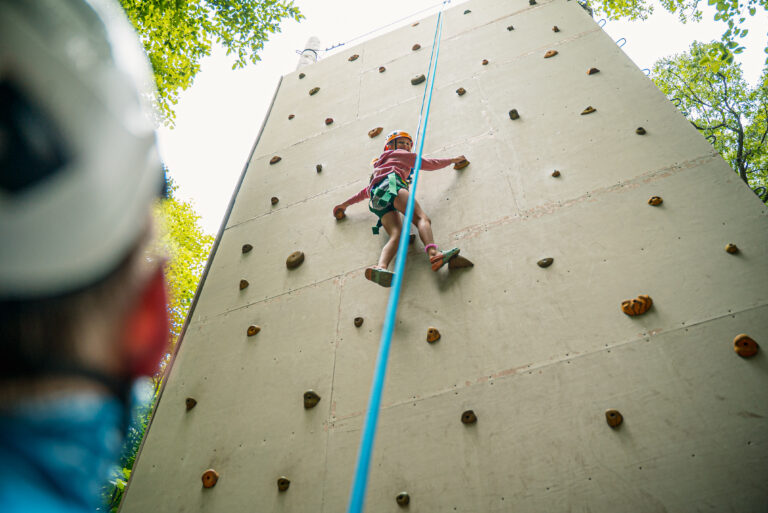 Forms, Payment, and Cancellation Policy
Overnight Camp and Day Camp
There are mandatory camp forms that must be filled out and returned by May 15th.
Final payments for resident camp are due by May 15. If there are any challenges to making your payment before the start of your camp session, please contact the Camp office for assistance.
CANCELLATION/TRANSFER POLICY
Registrations taken between August 2023 and December 2023,

You will have a 14-day grace period from the date of your initial registration to make cancellations or changes without penalty. 
After those 14 days, any cancellations or changes will result in the loss of the $100 deposit.

All registrations taken in 2024,

Any cancellations or changes requested will result in the loss of the $100 deposit.

Cancellations within 7 days of a session or no shows will result in a loss of all fees paid and charges will still apply.
Special Circumstances,

If you know your camper is ill and you make the responsible decision to keep them home, simply provide a doctor's note within 5 days of their scheduled session and we will be happy to refund your camp fees, minus the non-refundable deposit, specialty camp fees, and bus fees.
If your camper arrives at check in and is found to have a temperature of 100.4º or higher, they will be sent home and no refund will be issued. 
If Camp Foster cancels your session, $50 of the deposit is non-refundable.

Payment of your camp fee is due in full by May 15, 2024.  Any cancellations after this date will result in the loss of any bus fees and specialty camp fees that apply, in addition to the terms above.
All cancellations and session changes must be made in writing. You must email changes and cancellations to

[email protected]

.  Phone calls, messages, and emails sent to any other address will not be accepted.  You will receive a confirmation email once your request has been processed.

*If your child is placed on a wait list, there is no initial charge to the card on file. However, the camper may be pulled for an open spot at any time.  If this occurs, the appropriate charge will be placed to the card on file. In order to avoid non-refundable charges, you need to remove your child from the wait list if they can no longer attend their wait listed session(s).
Cabin Mate / Group Mate Requests
Meeting new people while on your own at camp is an invaluable experience, but we understand some children feel more comfortable with a friend.
We do not guarantee cabin mate or group mate requests, but we will make every effort to honor them. By following the policy below there is a higher chance of them being placed together in a cabin or day camp group. Refunds will not be given if cabin mate requests are not honored.
Children are placed into groups with campers in which there are generally no more than 18 months difference in age. Campers who request each other must stay within the age range indicated.
We recommend that siblings do not be placed in the same cabin – please note if you do or do not want sibling placed together.
We do allow campers to make cabin mate or group mate requests. Campers must mutually request each other to have a better chance of being placed together. So for example, if Jane Foster requests Petunia Camp and Petunia Camp requests Jane Foster than they have a greater chance of being together. If Jane Foster does not request Petunia Camp, but Petunia Camp does request Jane Foster than the chance of them being placed together is lower.
At the time of registration you will have the opportunity to share TWO names of individuals your child would like to be placed with. Please put the first choice than the second choice. Again, please follow the mutual request policy when making requests.
Requests of groups over three will be split up in order to decrease the impact of cliques. If you know this may be a concern, please contact the summer camp director prior to the season to discuss this.
We will make our best effort to contact you prior to your camper's session to discuss any cabin placement issues.
We are not able to make changes at the time of check-in. If you have concerns please address this with the summer camp director.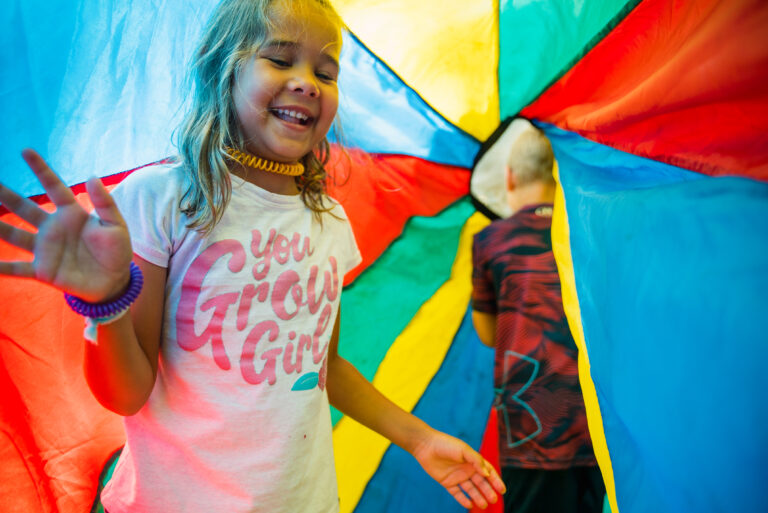 Survival Kits - coming soon!