Daily Schedule & Activities
The Camp Foster YMCA Experience
Our camp activities focus on developing new friendships, self-discovery through adventure, and fostering a sense of service to others. The progressive programs we offer will challenge each camper at an appropriate level, from giving our youngest campers an opportunity to try a variety of activities to giving our older teen campers the ability to choose specialized camp activities that meet their wants and needs. We pride ourselves on creating positive experiences that are as unique as each camper and making memories that last a lifetime.
Daily Schedule (Overnight Camp)
Flag Raising and Chapel Chat (A fun, nondenominational devotion time that focuses on character development)

Morning Instructionals
– 7-12 year old campers will travel as a cabin group to 3 preplanned program areas daily
– Teen campers get to choose the morning classes that fit thier personal interests
– Boots & Saddles/Watersports campers will participatge in thier assigned program during this time

Foster On Break (F.O.B.) = Quiet Cabin Time

Free Time (Campers can choose from a variety of program areas each day. Watersports lessons may occur during this time)
Lights out 30 minutes after campfire followed by cabin devotions
*Teens have special programs at least two nights a week after campfire.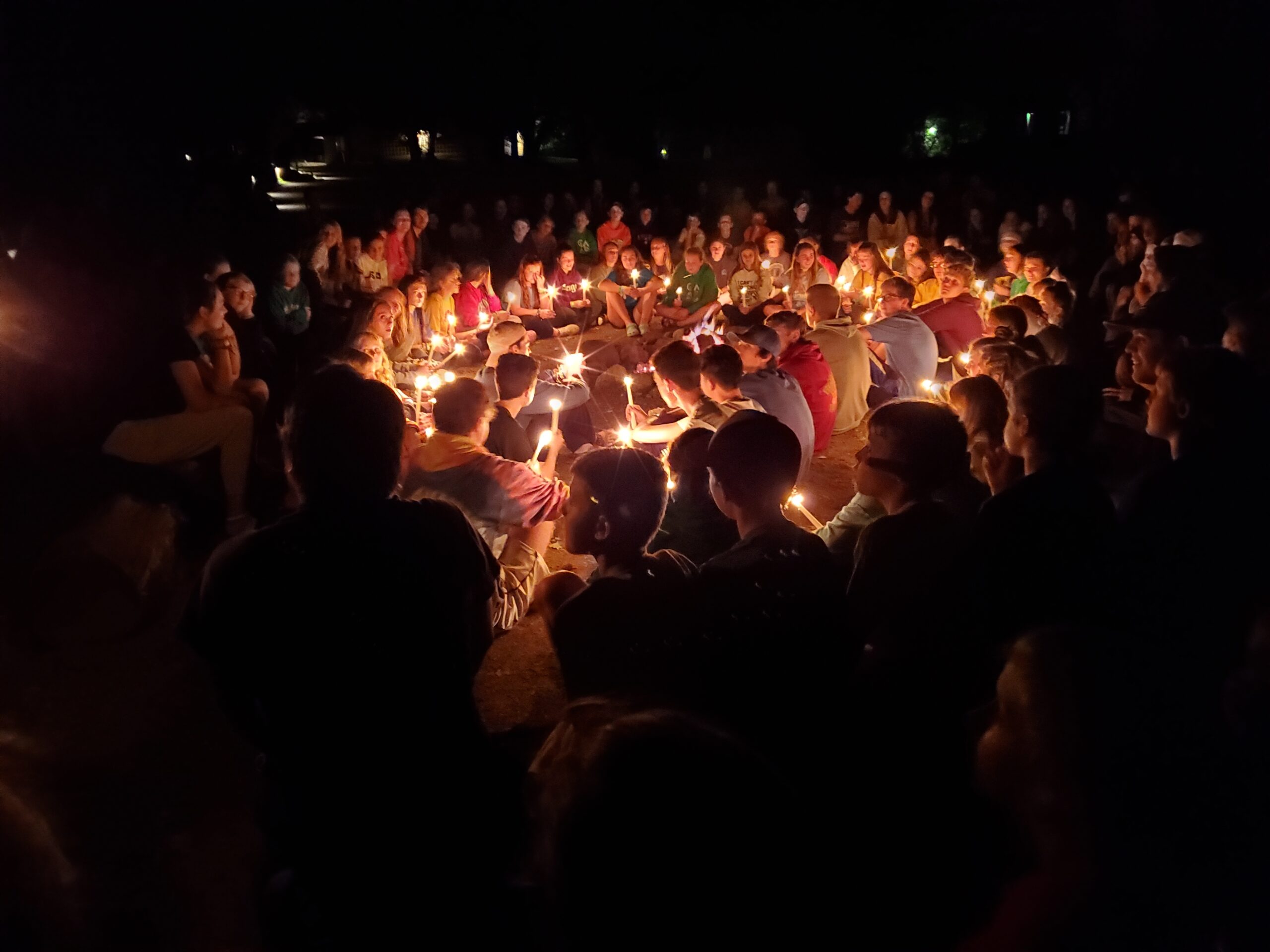 Resident Camp Programming By Age Group
7-9 Year Old Programming:
Campers will rotate through 3 assigned programs each morning with their camp counselor.
Program rotations are 45 minutes long.
Activities focus on exploration of camp activities, relationship development, and confidence building.
Tween Programming (10-12 year olds):
Campers will rotate through 3 assigned programs Monday, Wednesday, and Friday with their camp counselor.
Program rotations are 45 minutes long, giving variety and exploration in camp activities.
On Monday mornings campers will be given the opportunity to sign-up for two activities of their choice that they will do for one hour each on Tuesday and Thursday.
Tuesday and Thursday programming will focus on skill development in areas of camper interest.
PG-13 Programming (13-16 year olds):
On Sunday evening campers will be given a wide variety of programs that they can sign-up for Monday-Friday.
Activities will either be for 2 ½ hours or split into two blocks for an hour and 15 minutes.
Activities are centered on teambuilding, relationship development, skill development, and self-confidence.